WAKEN GLASS
What if you could take the earth's elements and remix them to create something remarkable?
The integrity of two materials becoming one.
Fragile creation turned monumental at first contact.
A lasting memory of a unique high-temperature interaction between two metals and glass.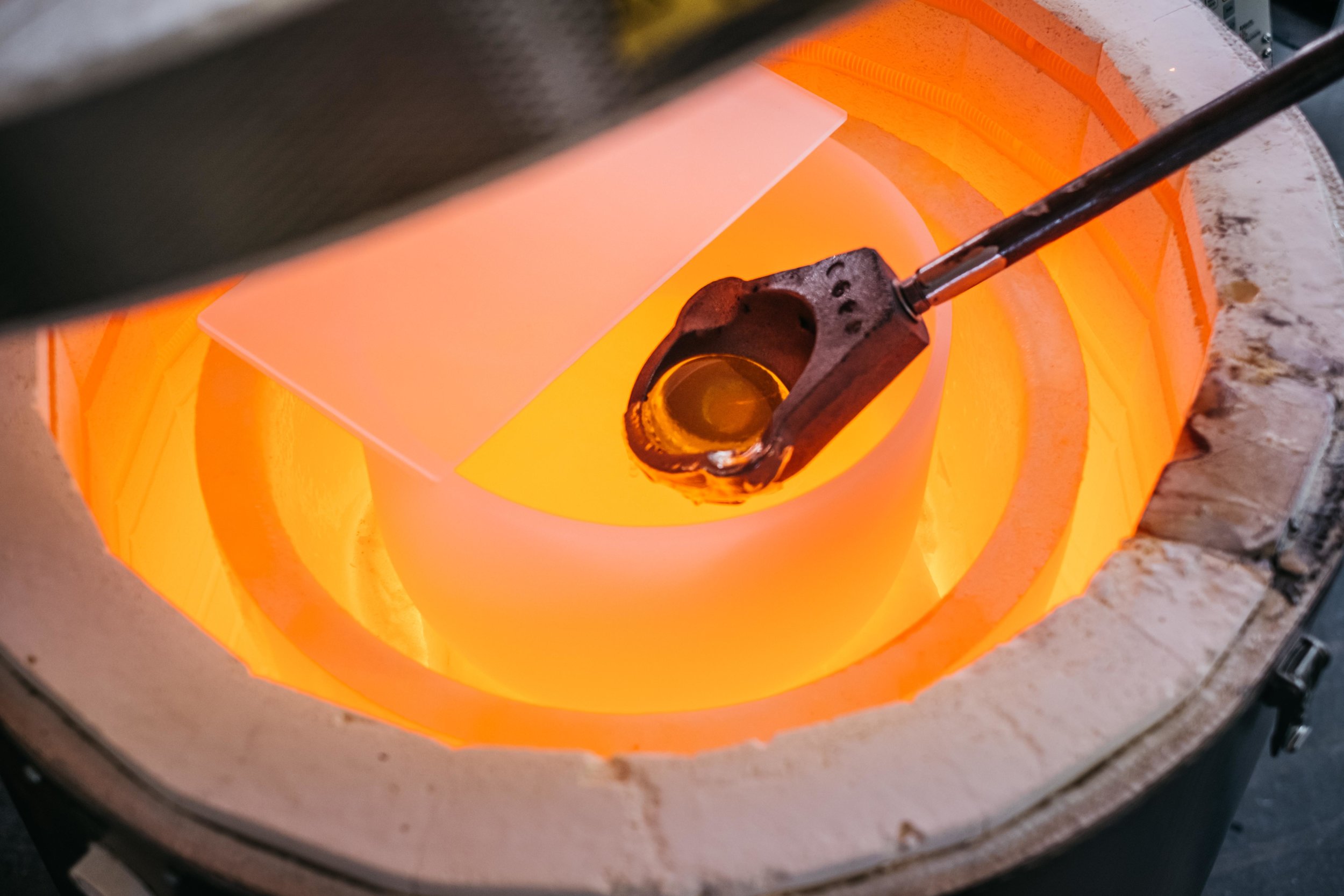 COPPER X GLASS
The earth's only rose-colored metal meets the material that allows us to transcend our human scale.
Gold X GLASS
The most precious metal finds a new partner